Hybrid Jobs - An Alternate Path to Tech Career Success
- 5 minutes read
- 913 words
The percentage of jobs in the US that are considered "technology jobs" has been continually increasing. The 2020 pandemic has put this transition on warp speed. Even though we have experienced record levels of unemployment, many tech workers are thriving in this economy. In some industries there has been a massive shift away from traditional business models to technology-driven services. For example, the entertainment industry has been forced to move away from in-person experiences to at-home streaming. This has decimated certain job categories like movie theaters, concert venues, amusement parks, but has likely increased the need for software engineers and devops engineers to develop these streaming platforms. Eventually some of the non-tech jobs that have been eliminated by the pandemic will return. However it's likely that the new technology services that grew during the pandemic will continue to dominate well into the future.
According to CompTIA, 7.7% of the US workforce is now working in the technology industry. The average median wage for a tech occupation is nearly double the median national wage. With a large portion of the workforce currently unemployed or on furlough, many are wondering how they can make a career transition into technology. The typical assumption is that someone in this position should simply learn to code. Then after several months of hard work, they can land an entry-level software engineering job and they will be set. However this is not a practical path for many. Learning to program can be quite challenging and it's not for everyone. Even if one develops some rudimentary coding skills, this is not an automatic path to a 6 figure software engineering job. I believe a more effective path to a technology career for many will be "hybrid" jobs that combine conventional roles with tech skills.
Employers are increasingly pursuing hybrid talent with technology, business, process, and people skills. These workers have strong domain expertise in their industry and business function. They will also be highly skilled in creating digital solutions using cloud software and services. By combining these skill sets, workers can find creative ways of adding value and implement results far faster than teams of functional specialists in many scenarios.
Hybrid job roles tend to be higher paid than traditional roles and are less likely to be affected by automation and artificial intelligence. An analysis of job postings by Burning Glass Technologies in 2019 found that one out of every eight job postings is highly hybridized. These hybrid roles are projected to grow twice as fast as regular roles. The report found that postings for hybrid jobs require at least one of four key skill categories. First, skills with digital tools are needed. The ability to learn new tools quickly, customize them, or code them is an increasingly common requirement. Second, data analysis skills are highly complementary to many business roles. An example would be a marketing manager that knows SQL to support the analysis of campaigns and advertising spend. The report found that SQL skills increased the compensation of marketing managers by 41%. Third, management skills can be critical to many roles. 57% of job postings for engineering positions now require leadership skills. Workers with project management experience can enjoy a 21% increase in income over those that do not. Fourth, design skills are increasingly combined with technical or business-focused roles. Design focuses on human interaction with services or technologies. 26% of technology jobs now require some kind of design skill.
The popularity of hybridized job roles seems to be a response to the problems caused by highly defined functional boundaries in an organization. Historically business activities and technology have been separated into different departments. This made sense when the technical complexity to complete a project was extremely high. Business and technical specialists had to collaborate to develop solutions that achieved the desired business outcome. However, as technology improves, it requires less technical skill to create business solutions. Before Software-as-a-Service (SaaS) became dominant, it was necessary to involve a programmer who could write code to solve business problems. After a SaaS transition, the technical complexity is outsourced to the SaaS provider and it becomes far more likely business experts can solve technical challenges by themselves. Alternatively it's becoming common for business users to use low-code tools to develop simple applications without the need to involve the IT Department. This overcomes many of the problems typically associated with functional silos in organizations. It allows the business workers to solve problems far more quickly and effectively when all the ingredients of the solution are within their own reach. More employers are recognizing this trend and incorporating it into their talent development strategies.
The key takeaway for those looking to embrace the hybrid trend is that your career strategy is not a binary decision between a tech job or a non-tech job. Almost every job now how has some kind of exposure to technology. Therefore regardless of your industry or job title, it's critical to maximize your exposure to digital tools. Workers will need to put in significant effort to constantly learn and grow in areas that don't directly fall into their job descriptions. For improved career prospects, be the marketing manager that learns how work with the Google Analytics API or how to use SQL. It's simply not enough anymore to excel at the functional requirements of your role. In my next post I'll propose some methods anyone can use to grow their tech skills and capitalize on the hybrid job trend.
About the Author
---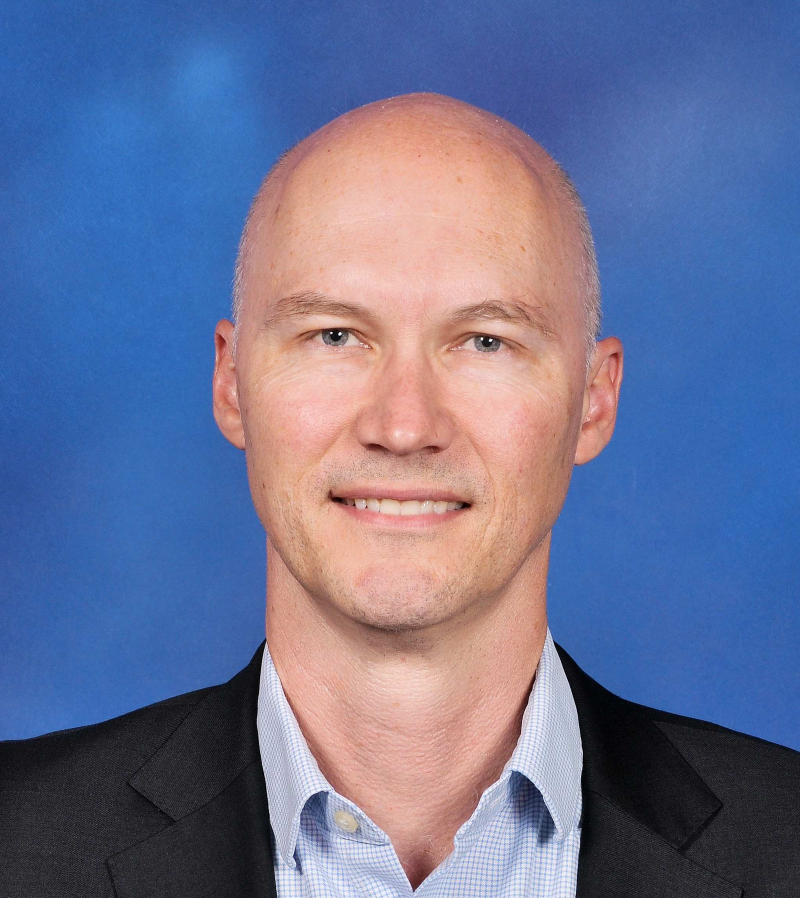 John Berry has spent the last 30 years building software and data solutions for some of the world's most well-known supply chains. He believes supply chain and logistics are great career paths for those looking to establish technology careers. He is currently the IT Director for JUSDA Supply Chain Management, a member of the Foxconn Technology Group. In this role he leads a team that develops technology solutions for the global manufacturing supply chain. John is a contributor to the upcoming book The Digital Transformation of Logistics: Demystifying Impacts of the Fourth Industrial Revolution published by IEEE Press.
Want to learn how to use data integration techniques to optimize business results and supercharge your career? Enroll in John's Data Integration Fundamentals course on Udemy.